Contacting Us


The best way is to the use the built-in contact form for students. To access the contact form:
Log in to your Warp 9 account (it does not matter if it is a myTeachable account or not).
On the top-right side of your navigation bar, click your avatar. This will open a dropdown menu.
Click Contact.
(See the gif)
On the Contact page, fill in the Subject and Message fields—similar to how you would fill out any other email.
Once you've finished your message, click Send. This will send your message as an email to the support team at Warp 9.
When we reply to your message, it will be sent to your email address; from there, you can continue the conversation as needed.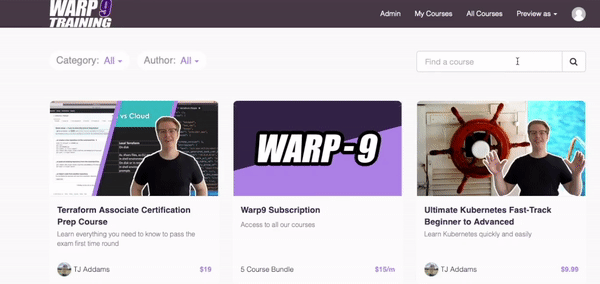 Troubleshooting
If you are having technical issues, there are some standard troubleshooting procedures for you to try. For more information, checkout the Common Technical Issues Troubleshooting.
If that still doesn't work, get in touch with us.
Anything else
If you need to get in-touch, whether it's a question about a course or need help with an issue, please email us at:
One of our team will be in touch as soon as possible.
Please note that the office hours are:
10:00 - 18:00 (GMT)
Monday - Friday
We're based on the UK and because of time-zones there can be a delay in replies but rest assured you will get a reply as soon as possible.
Lockheath Limited trading as Warp 9 Training
Oaks Cottage, Hersham Farm Business Park, Longcross Road, Chertsey, Surrey, KT16 0DN